Paul N. Foster, MD, FACP
Internal Medicine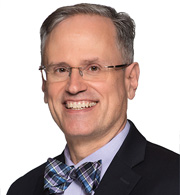 Paul N. Foster, MD, FACP
" In my career, I've been fortunate to have positions that allowed me the opportunity to teach and lead young physicians to careers in primary care. I strive to continually improve our understanding of the science behind good health, and I've learned that each patient brings their own values, experiences, and health choices to the table. By being mindful of this and truly collaborating with each patient based on their individual needs, we can build and support a holistic health plan that works. Thank you for letting me join you on your health journey. "
Education & Training
Education & Degrees
MD: Harvard Medical School
Residency
University of Washington Medical Center
Board Certifications
Internal Medicine (American Board of Internal Medicine)
Honors & Awards
2013 Circle of Honor, Minogue Honors for best Maryland safety innovations
Fellow, American College of Physicians
Professional Memberships
American College of Physicians
American Medical Association
Society for Improvement of Diagnosis in Medicine
Specialties, Procedures & Conditions Treated
Primary Areas of Practice
Other Areas of Practice
Primary Care
Adolescent Medicine
Adult Health
Family Medicine
Geriatric Medicine
Men's Health
Occupational Medicine
Prevention and Wellness
Travel Medicine
Women's Health
Procedures
Cancer Screening
Health Screening
Immunizations
Physical Exams
Wound Care
Conditions Treated
Abdominal Pain
Anxiety
Arthritis
Asthma
Back Pain
Chest Pain
COPD
Dementia
Depression
Diabetes
Dizziness
Fainting
Fever
Gout
Headaches
Heartburn
High Blood Pressure
High Cholesterol
Hypertension
Infectious Diseases
Injuries
Insomnia
Memory Problems
Metabolic Bone Disease
Migraine
Obesity
Osteoporosis
Palpitations
Prostate Disorders
Rashes
Respiratory Infections
Sinusitis
Thyroid Disease
Urinary Tract Infection
Publications
Jaganathan D, Singh G, Soudagar A, Foster PN. Lessons learned from a controlled trial of a team-based checklist on an academic service. Oral presentation at: Diagnostic Error in Medicine, 9th International Conference, November 6-8, 2016. Abstract published in: Diagnosis 2016;x(x):eA12–eA13.
Foster PN, Palabindala V, Yared, J. Implementation of a milestone-based evaluation system: using dispersion to balance
Foster PN, Klein, JR. Defining excellence: next steps for practicing clinicians seeking to prevent diagnostic error. Journal of Community Hospital Internal Medicine Perspectives. 2017;6(4):31994.
Foster PN. Owning our off-ramps. Journal of Community Hospital Internal Medicine Perspectives. 2015;5(2):26873.
Foster PN. Would you admit your mother to the residency service? Introducing the JCHIMP resident safety column. Journal of Community Hospital Internal Medicine Perspectives. 2014;4(3):24502.