Aileen Tlamsa, MD
Infectious Disease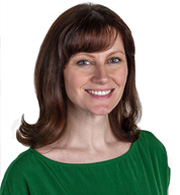 Aileen Tlamsa, MD
Education & Training
Education & Degrees
MD: St. George's University School of Medicine
Residency
Rutgers New Jersey Medical School
Fellowship
Montefiore Medical Center, Infectious Diseases
Board Certifications
Infectious Disease (American Board of Internal Medicine)
Internal Medicine (American Board of Internal Medicine)
Professional Memberships
Infectious Disease Society of America
American Society for Microbiology
American Academy of HIV Medicine
Specialties, Procedures & Conditions Treated
Primary Areas of Practice
Publications
Malek A., Szymczak W., Weinrick B., Tlamsa A., Coyle C., Garcia M., Jacobs WR., Levi M., Torres A. Using whole-genome sequencing for characterizing serial isolates from a patient with recurrent Klebsiella pneumoniae bacteremia. In submission to Journal of Clinical Microbiology.
Cusumano L., Tran V., Tlamsa A., Chung P., Grossberg R., Weston G., Sarwar U. N. Rapidly Growing Mycobacterium Infections After Cosmetic Surgery in Medical Tourists: The Bronx Experience and a Review of Literature. International Journal of Infectious Diseases. http://dx.doi.org/10.1016/j.ijid.2017.07.022
Tlamsa, A., Brumberg, J. (2010) Organization and morphology of thalamocortical neurons of mouse ventral lateral thalamus. Somatosensory & Motor Research. Vol. 27 (1): 34-43.